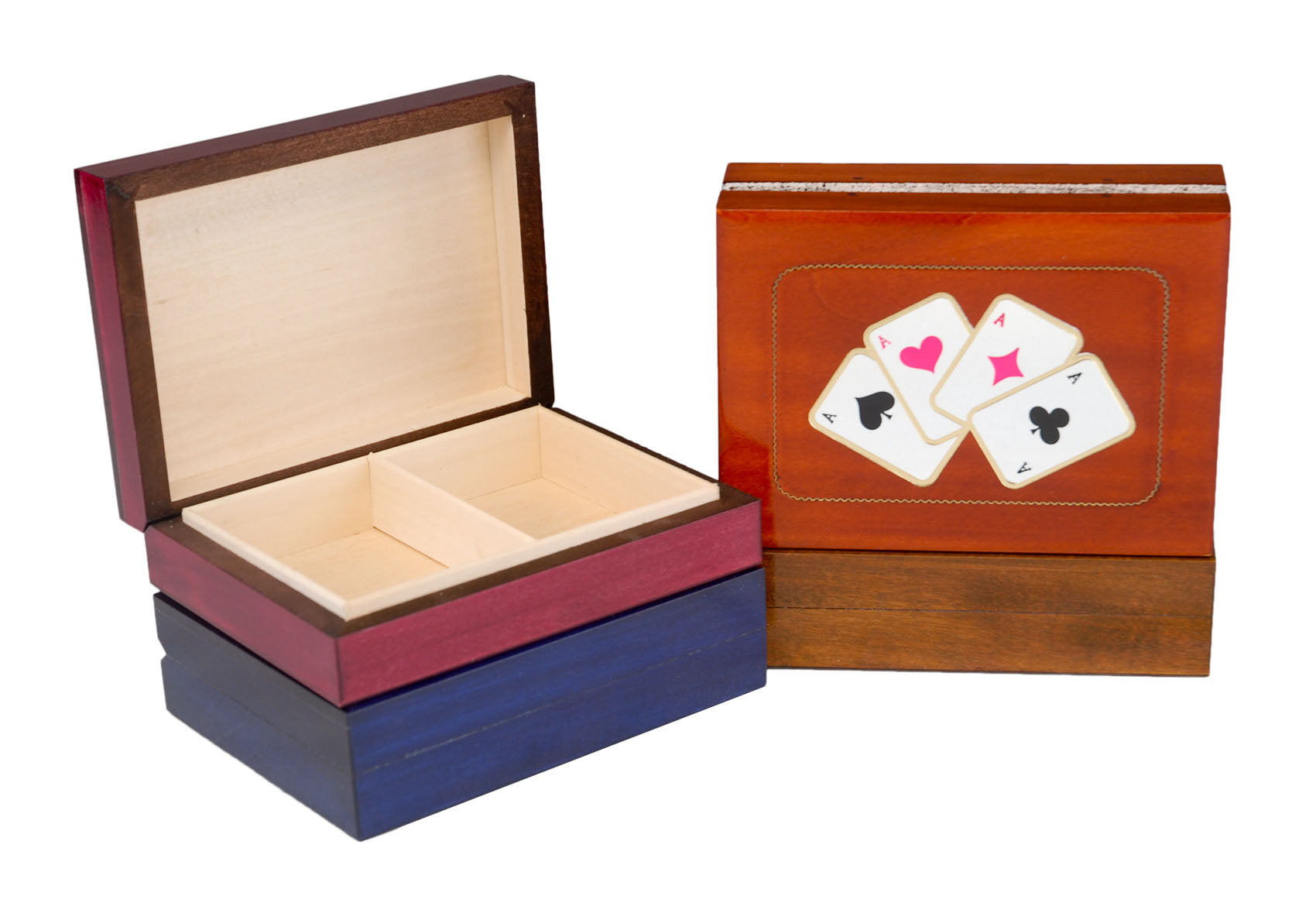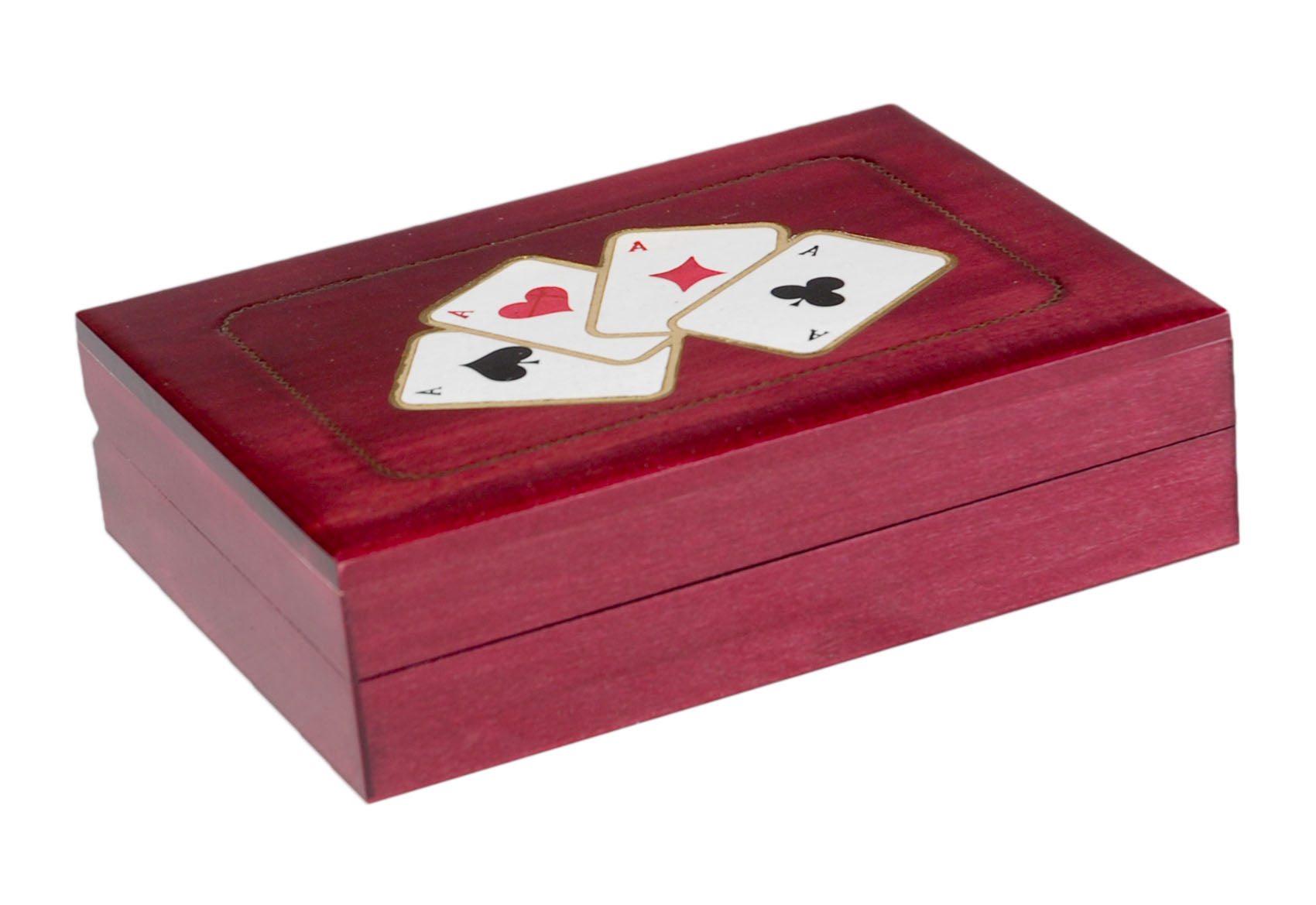 Wooden Card Box - Aces Wild
Keep your favorite playing card sets safe in a beautiful handmade wooden Polish box. The inside of the box has a wooden separator so that you can keep two decks of playing cards neat and orderly. The top cover of the box features four Ace cards of each suit and a brass inlay border. Box comes in a variety of colors so please allow us to make a selection for you.
Box measures approx: 6.3" x 4.7" x 1.75"